CGA will be taking to the streets of Manchester in this year's first annual Safari tour. The tour will be exploring and visiting new food and drink venues across the city, providing guests with a unique opportunity to network with On Premise experts and learn about emerging trends in food, drink and entertainment – supported by the latest CGA data and insights.  
The tour includes a CGA knowledge-share, meet and greets and introductions to operators, and the opportunity to sample food and drink that demonstrate the ingenuity, versatility, and individuality of Manchester's hospitality sector – with all food and drink included throughout the tour.  
This event is designed for hospitality operating and marketing teams looking for inspiration and innovation to influence their own operations and brands.  
Karl Chessell

Karl Chessell, director – hospitality operators and food, said: "After a 2-year hiatus, we're pleased to be offering CGA's Safari tours to operators again. They are designed to take you behind the scenes, meet the people who are successful and understand the next trend before it hits the mainstream across major cities. With hands-on experience and opinions from local success stories, this is a great opportunity to build a rapport with industry entrepreneurs."
Manchester Safari details: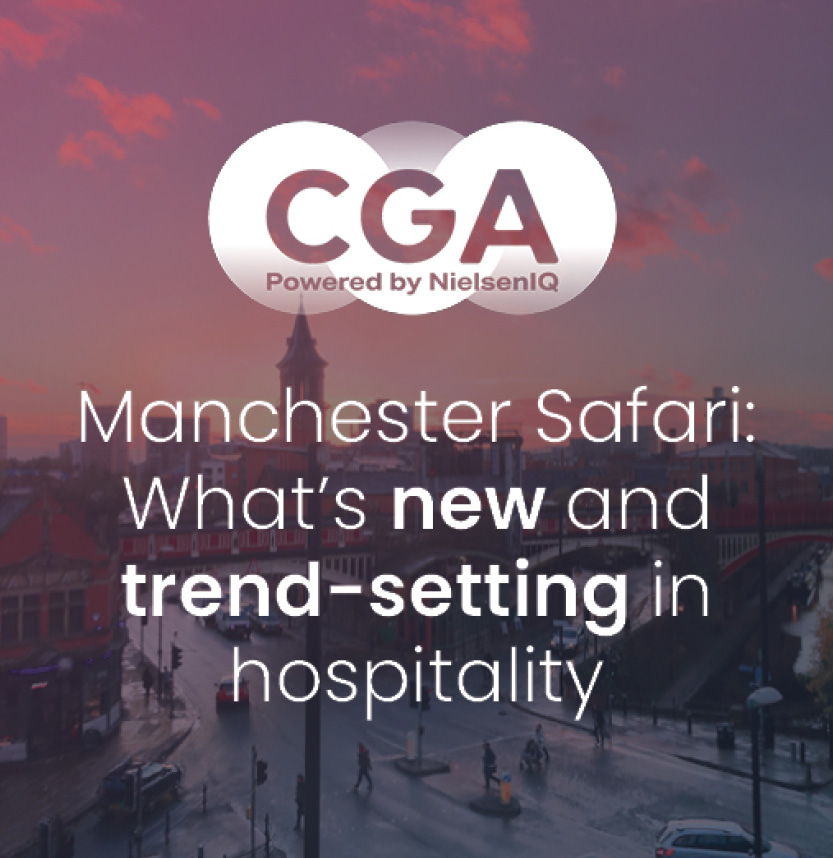 When: Thursday 22nd September 
Time: 2pm – until early evening 
Price: £295 per person – There is a discount for data partners, please contact your account manager for further details. 
All venues and confirmed timings will be released prior to the Manchester Safari.  
To learn more about CGA's Manchester Safari tour, please email karen.bantoft@cgastrategy.com or purchase your ticket directly here.