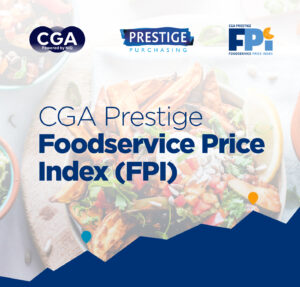 Price increase have slowed in both foodservice and supermarkets in recent months. However, the rate of easing has been faster in retail, as month-on-month inflation in supermarkets as measured by the Consumer Prices Index stood at just 0.3% in August—compared to 0.8% in the Foodservice Price Index.
All 11 categories of the Index from CGA and Prestige remained in double-digit inflation, though some saw prices drop month-on-month, including Fish, Fruit and Sugars. Meat prices increased again, by 1.7%, and the Vegetables category recorded the highest year-on-year inflation of any category at 33.5%.
Inflation is being fuelled by the high cost of transport and packaging after crude oil prices rose 30% above the levels seen in June. Import costs remain an issue after sterling fell marginally against the dollar and Euro in August, while wage inflation of 8% has driven up costs further. Inflationary challenges outweighed a 2.1% drop in the price of key food commodities in August that was recorded by the UN FAO Food Commodity Index.
Shaun Allen, CEO of Prestige Purchasing said: "The outlook for kitchen-door food prices is becoming more positive because inflation will continue to ease, but we expect this slowing of inflation to take effect more slowly than in retail. A fall in prices (deflation) on the full basket of food and drink is unlikely until at least early 2025."
James Ashurst, client director at CGA by NIQ, said: "Drops in inflation over the summer have been welcome, but they have been modest and foodservice prices remain under huge pressure—especially by comparison to slower rates in retail. Frustratingly, meaningful relief is still some way off, and price will continue to be a major factor in trading conditions in hospitality as we move into the final quarter of 2023."
The exclusive Foodservice Price Index is jointly produced by Prestige Purchasing and CGA by NIQ, using foodservice data drawn from 7.8m transactions per month. It contains myriad insights and information pertinent to the foodservice sector and is essential reading for anyone seeking to keep ahead of price trends and understand why they occur. More information on specific categories is available on a subscription basis.
For further information, contact Prestige Purchasing on 01908 222678 or stuart.read@prestige-purchasing.com.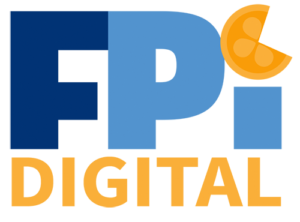 Visit the new Foodservice Price Index Digital Portal. The new online hub gives users on-demand access to accurate pricing data, with an array of features to interpret trends and improve decision-making. Find out more: https://prestige-purchasing.com/foodservice-price-index-fpi/