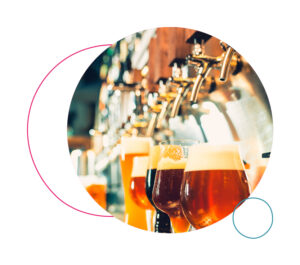 Craft beer has been rivalled lately by competing categories—but with the right ranging, suppliers and operators still have plenty of opportunities to increase sales and find new drinkers.
CGA's sales measurement tools have tracked the rapid rise of craft beer in the On Premise, which has lifted it from an under-the-radar to mainstream category in which small craft breweries are snapped up by big conglomerates. With a combination of high quality, relatively easy delivery and premium price points, it has been an attractive addition to operators' drinks range. Just before COVID-19 hit the category was worth more than £1bn a year, making up 6% of total beer sales and stocked in more than half of all outlets in Britain.
After years of double-digit sales growth and share gains, the craft category has lost some of its shine in the last few years. This is partly due to the rising popularity of world lager, where brands have the advantage of familiarity and accessibility. Some outlets rolled back their craft offer as major brewers pulled support from craft brands in favour of world lager ones. This tipped craft lager sales into double-digit decline.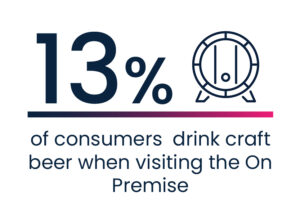 However, trends since the end of lockdowns show there is plenty of life in craft yet. Category sales have been generally  flat against 2019 levels, despite a drop in total beer sales highlighting that craft retains a solid consumer base, with 13% of On Premise users drinking it. While sales are particularly high in London—where it makes up around a third of volumes—its appeal is wider than might be thought. This is an attractive consumer segment too, because craft beer drinkers go out more and spend more than the average beer drinker. With a third of all consumers now thinking it is more important to them that their drinks are high quality than it was pre-COVID-19, craft is the perfect choice for many drinkers returning to the On Premise.
For suppliers and operators seeking to capitalise in the post-lockdown market, it will be crucial to understand consumer profiles and find the right range. Outlets frequented by hardcore craft beer consumers are likely to want variety, an ever-changing selection and perhaps a tap takeover or two, while those with more casual drinkers may only need to offer a single draught craft option to compliment the wider choice on the bar.
Big brands have been particularly strong lately—eight of the top craft beers over the last quarter are either fully or partly owned by large breweries—but smaller brands have a big role to play in ranging. CGA data has shown that consumers are keen to support local drinks brands and venues than they were before COVID-19, and smaller businesses provide the authenticity and differences that many craft drinkers seek. Four in five (78%) of them now consider craft range when deciding which venue to visit—so giving them what they want is more important than ever.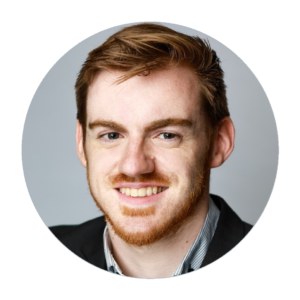 CGA's unique combination of sales measurement services, outlet targeting tools and in-depth consumer research can support ranging conversations and help suppliers position and promote their craft beer brands for growth. To learn more, please contact paul.bolton@cgastrategy.com.