Consumer countdown to reopening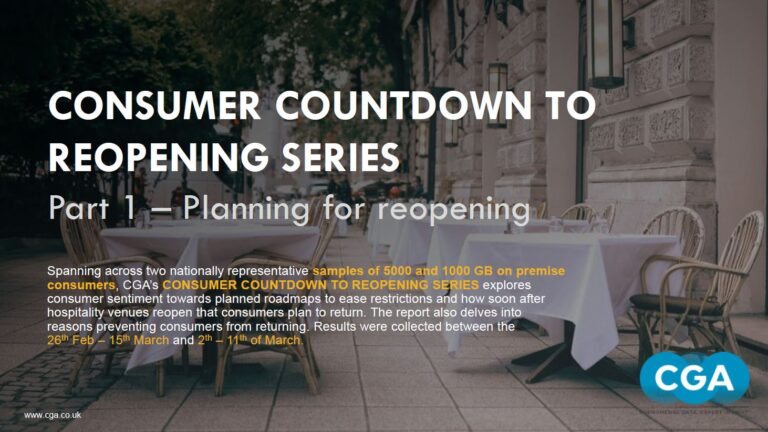 With less than a month to go before hospitality starts to resume trading, CGA's new Consumer Countdown to Reopening research shows a widespread determination to get back to restaurants, pubs and bars—even if it means sitting outside.
The series of four reports draws on CGA's latest consumer research and a special additional survey to uncover consumers' attitudes and help businesses plan for outdoor reopening in England from 12 April.
The full first report contains further insights into important aspects of behaviour, including booking, channels and occasions for which consumers are planning to go out, elements that will encourage or discourage consumers to use outdoor areas.
To learn more about the Consumer Countdown to Reopening series and how it can help all businesses understand the habits and demands of the post-lockdown market, please contact charlie.mitchell@cga.co.uk.