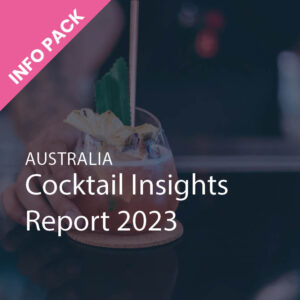 While Australia and the Great Britain share many similarities – a love of cricket, the pub and self-deprecating humour, there are also many differences. As a UK native now living in Australia, I have first-hand experience with both the similarities and differences, with the most notable difference being the weather (the 20-degree winters day was a welcome shock to the system for me this year), the laid-back lifestyles and not to mention the various creatures that want to kill you.  
Whilst the stereotypes highlight the broader differences between Australia and Great Britain, I thought I'd dive deeper into something CGA are a lot more versed in: drinks – specifically how Cocktail consumption differs in both Australia and GB.  
The insights derived from CGA by NIQ's OPUS data suggests cocktails are equally popular in Australia as they are in Great Britain. The data shows 31% of Australians drink cocktails in the On Premise, with 34% of Brits also picking cocktails as their drink of choice. There's clearly a strong cohort of cocktail-drinking On Premise visitors, but how engaged are they with the category?  
Similarities continue from a drinking frequency perspective. With 1 in 2 cocktail drinkers consuming them every time/almost every time they visit the On Premise in both markets. For context, mainstream beer/lager stands at 65% and 69% respectively for AU and GB. So, is there headroom to grow cocktail occasions? 
Well, we know cocktails can cater to a wider variety of occasions outside of the core high-tempo drinks. In fact, the two markets almost mirror each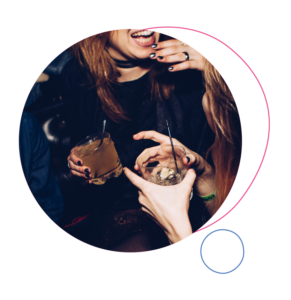 other for consumers drinking them during different occasions, with high tempo by far the top occasion (both markets around 40% of visitors drinking during this occasion). Following this are special occasions, formal meals and after work drinks, all in or around 20% for both markets. While traditional spirit and mixer has often found it hard to crack a variety of occasions, it seems cocktails could have more luck. 
Delving a little further under the hood, females make up the majority of cocktail consumers in both markets (above 70% female) showcasing where the core drinkers are. Should brands, suppliers and operators all be exploring how to better they can engage males? Our friends in the US conducted recent research on the growing of 'beer' cocktails trend. 
When exploring generational groups' interaction with cocktails, we can see that this has changed. For Gen Z in both Australia (+12pp) and GB (+3pp), we see an increase in penetration into cocktail consumption compared to the prior year. But that's where the similarities stop. While for Australia, age groups all the way up to 45-54 see penetration increases vs YA, in GB, the big cohort of 25-44s, typically referred to as Millennials, have seen a drop in those drinking cocktails. And for GB, it's those aged between 45-64 that actually see the biggest penetration increases.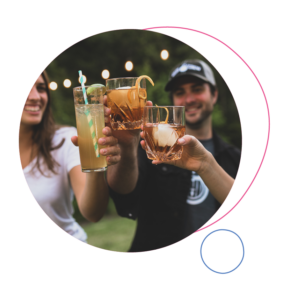 Gen Z and millennial Aussies are continuing to enter the cocktail category, but which cocktails appeal to them? From a flavour perspective, both countries share the same top 3 flavours – Strawberry, Pineapple and Passionfruit. But for Aussies there are some big differences are seen. Those with the biggest increase in popularity vs GB include Lychee (+14pp) and Watermelon (+9pp) Therefore, local flavour trends are important for both suppliers thinking about NPD/Innovation and operators building cocktail menus. 
We see Vodka as the top spirit base enjoyed in cocktails for both countries, with Aussies more partial to a vodka cocktail than Brits (60% vs 41% in GB). Gin ranks second in both countries (around 30% of drinkers). Then it gets interesting. While Aussies show greater affinity for Tequila based cocktails (+8pp vs GB), Rum cocktails are more popular in GB (+7pp vs AU). Whiskey is lower down on the list for both (11%). In the US, 30% of cocktail drinkers drink whiskey cocktails for context. So different spirits brands can have different levels of success engaging consumers through cocktails depending on the country. 
One thing that cocktail drinkers in both countries have in common is social media influence. A whopping 85% of Aussie cocktail drinkers and 63% of GB cocktail drinkers said they would purchase food or drink in the On-or- Off Premise after seeing it on social media. 
We know Gen Zs are using social media more than ever, especially platforms like Instagram and TikTok, and there is a growing trend towards cocktail recipes being spread over these channels. It makes me wonder if drinks suppliers and venue operators are paying enough attention towards these platforms to get ahead of the latest trends? 
One thing is for sure, there is opportunity to win in the cocktail space in both Australia and Great Britain, but as one of the most nuanced categories in the On Premise, understanding the local market needs and consumer preferences will always be the key to success.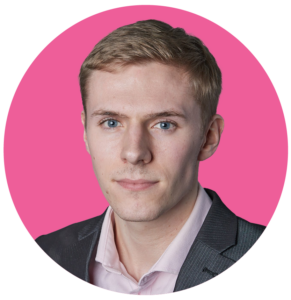 In a collaboration with The Drinks Association, CGA by NIQ's 2023 Cocktail Insights Report is available now, and the report delves into Australian On Premise cocktail trends, highlighting how brands, suppliers and operators can tap into this lucrative and growing area of demand.  
To find out more about the report, download more information here, or get in touch with Tom Graham – Senior Manager, Client Success & Solutions at tom.graham@nielseniq.com.