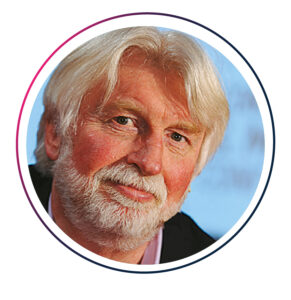 1 'Things have changed'
Peter Martin set the scene with an overview of COVID-triggered changes to people's behaviour, including a renewed focus on technology, health and sustainability, and increased working from home. As the cost-of-living crisis mounts, their discretionary spending is likely to become squeezed—but previous recessions have shown us that most people will prioritise hospitality over things like holidays and cars. "A lot of things have fundamentally changed… [but] despite all the doom and gloom, if people have the money, eating and drinking out is still on the agenda."
2 'There's a lot of optimism out there'
With operating costs soaring in key areas like food, energy and labour, ongoing disruption in the supply chain and widespread staff shortages, these are tough times for all operators—but CGA's Business Leaders' Survey shows confidence remains high. Nine in ten (90%) leaders plan to open new sites in the next 12 months and well over a third (38%) are actively looking for business acquisitions. "There's a lot of optimism out there," Peter Martin said. "Rather than moribund, this is going to be an even more exciting and competitive sector… no-one's sitting still."
3 'Don't bet against London'
CGA data shows London has been slower to recover footfall and sales than most parts of Britain. However, British Land's leasing director for restaurants and leisure Alice Keown said the company's London developments remained very popular, while Capdesia's managing director Ashton Crosby was confident about the long-term outlook for the capital. "We're still pretty bullish on London. Yes, behavioural habits have changed, but it would be hard to bet against it."
4 'It's good for landlords and tenants to talk'
COVID has changed hospitality's landlord-tenant dynamic, and Alice Keown said both sides are now more open-minded. "What this [COVID] has taught us is that it's good to talk—to understand each other better." Ashton Crosby welcomed landlords' support while suggesting they might take on a greater share of risk, and predicted that food and drink operators would continue to replace retailers on high streets that have struggled in the face of ecommerce competition.
5 'Franchising is a fast route to growth… but risky too'
A session on franchising with Bird & Bird associate James Fowler ran through the pros and cons of the model. He said the image of franchising has improved, with greater investment in proven franchisee businesses and a realisation that it can be done in multiple channels, like delivery, retail concessions and, increasingly, the metaverse. "Franchising is a fast and inexpensive route to brand growth… but the flip side is brand and reputational risk, so it's absolutely vital to pick the right partner in each channel," Fowler said. Brands also need to think carefully about legal and regulatory compliance in international markets, he added.
6 'Protect your IP'
Emma Green, senior associate at Bird & Bird, stressed the importance of trademarks, copyright and other aspects of Intellectual Property. Rigorously protecting them makes it much easier to franchise and leverage a brand in other ways and adds a lot of value to a business on exit. "Investing in protecting your brand is fundamental," she said. "Even if you're an established business you need to be sure your IP strategy stands up to scrutiny." Consider your strategy in overseas as well as domestic markets, and don't overlook your 'trade secrets' like recipes, formulations and pricing strategies, she added.
7 'Experienced investors are priceless'
Leaders of two ambitious brands told the Summer Meet Up about the value that engaged and supportive investors bring, over and above the cash. For Neat Burger, that means famous names like Lewis Hamilton and Leonardo DiCaprio: "They're great to have when we launch a new product or restaurant," said co-founder Stasi Nychas. Gail's Bakery can't claim mega-stars as backers, but managing director Marta Pogroszewska credited the know-how of serial investors like Luke Johnson for its success. "It's priceless to have so much experience among your investors."
8 'The biggest challenge is in expectations'
Marta Pogroszewska and Stasi Nychas are both very bullish about growth: Gail's Bakery is on track to open around 25 new sites in 2022, while Neat Burger is expanding in New York and under franchise. Both leaders agreed on the value a powerful tech stack brings to rollout, and agreed that it was tougher than ever to satisfy people. "The biggest change now is in the expectations of customers and teams… you need to listen to them very carefully," Pogroszewska said.
9 'Enjoy the journey'
In an entertaining head-to-head Interview with Peter Martin, Boxpark Wembley founder Roger Wade looked back on his experiences. "I didn't have a masterplan—and I don't believe anyone who says they do," he said of starting up the Boxpark concept. "It sounds cliched, but it's not about the money—there's a huge sense of pride in starting something from nothing and making it exciting." He urged people to savour their rides in hospitality. "If I did things again, I'd enjoy the journey more—I wouldn't be in such a rush to get from A to B. When you enjoy the journey you'll never want or need to sell."
10 'Do a few things really well'
Roger Wade is taking a sabbatical after stepping aside at Boxpark, but it's unlikely that hospitality has seen the last of him. He's sceptical about some recent developments in the sector, like delivery and digitisation, and still passionate about its value in people's lives. "I'm a great believer in the physical world, and in our content—the food, drinks, environment and service," he said. "Sometimes we over-complicate things when we should be focusing on doing a few things really well… you live and die by your content, and if it's no good then you won't exist."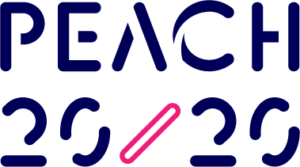 Peach 20/20's event partners for the Summer Meet Up were Bird & Bird, Casual Dining, CGA, Mr Yum and Zonal.