OPM is the only fully projected, extensively validated, measure of beverage alcohol performance in the American On Premise. Used to track share and trends by all the leading beverage suppliers, OPM is the most robust view of sales performance for bars and restaurants ever produced in the US.
In the US On Premise, the most recent analysis of the Total Beer mega category reveals that the Import category now represents over a fifth (21.9%) of Total Beer in dollar sales. This means the Import category has grown by +1.7 percentage points compared to the same period a year ago (year period ending Q2 2022 vs year period ending Q2 2021).
Both package and draft formats have contributed to this growth in share of the category. Import packages grew +1.3 percentage points, while Import draft grew +0.96 percentage points over the last year.
As the Total Beer category continues to stabilize and return to pre-COVID-19 numbers, Import Beer's share demonstrates a significant impact on overall sales. A read into On Premise Total Beer shows it is up +0.86 percentage points comparing the most recent 52-week period ending in May versus the same year period ending in May of 2020.
Mexico, ranked 4th in highest beer-producing countries in the world, represents a significant 67.6% of all Import Beer sold in the US On Premise market. Mexican imports' volume growth year-to-date is up significantly compared with the mid-COVID-19 period in 2021, showing +106% volume versus the same period last year. Year-to-date, Mexican imports have increased by + 26,433,313 CEs as sales in the On Premise.
While they represent a much smaller percent of total US On Premise imports, four countries also posted triple digit growth in the year to date; Argentina (+178%), Japan (+147%), Brazil (+121%) and Columbia (+118%).
The popularity of Mexican imports is reflected in consumer research conducted by CGA by Nielsen, in their most recent On Premise User Survey (OPUS). Of all Import countries of origin, Mexico ranks the most likely to be ordered by respondents, with 53.8% of beer drinkers saying their beer orders come from the country. Germany (41%), Belgium (32%), and Ireland (27%) maintained the next most popular spots when it came to consumers' likelihood of ordering.
Overall, Total Beer in the US On Premise continues to show a fairly even split between Package and Draft serves – remaining at 51% and 49% respectively. However, further analysis of Import Beers across different channel types shows a stark contrast in how Imports are split in their respective serving formats. When assessing Draft versus Package breakdown for Total US Imports shows a split of 33% on draft and 67% in packaging.
Although Chain venues follow the Total Beer trend of a near 50/50 split of draft versus package, Independent venues show a greater divide in format. Import Beer in packaged format holds nearly 70% of share compared with 30% for draft within the Independent channel. The greatest volume for Imports is driven by package in the Independent channel, representing nearly 59% of all Import beer sold in the US On Premise. Overall, the Independent channel represents 84% of all imports sold in the On Premise, reporting nearly $7.3 billion in sales over the latest 52-week period.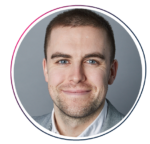 Patrick Bannon, CGA Client Director, Americas, said: "As consumers continue to expand their beer repertoires, it will be intriguing to see if Mexican imports can continue to maintain their lead within the Import Beer subcategory.
Suppliers should also take into consideration the venue in which their Import Beer offerings are being sold – with our research demonstrating a clear preference in Independent venues for packaged formats when it comes to Imports – while Chain venues tend to see more of a balance between the two formats. At CGA we'll continue to explore the Beer category and how it continues to evolve through our OPM read, alongside our dedicated consumer research solutions."
For further details on CGA's On Premise Measurement solutions, along with support in understanding trends at category, segment and brand level within the On Premise, contact Matthew Crompton at Matthew.Crompton@cgastrategy.com