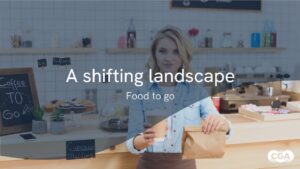 CGA's Karl Chessell, director of hospitality operators and food – EMEA, gave last week's Food To Go conference an expert overview of the sector's shifting landscape—and here are eight of his top takeaways for operators and suppliers:
1 Confidence is returning
With footfall down in cities and towns since March 2020, COVID-19 has hit the food to go sector harder than most. But there are some positive signs for the future. CGA's Business Confidence Survey with Fourth shows two thirds (66%) of leaders are optimistic for their businesses in 2022, while the Market Recovery Monitor with AlixPartners measured a 1.6% increase in site numbers between September and December—proof of operator and investor confidence. Consumer confidence is rising as well, and the proportion of people feeling confident visiting venues more than doubled between July 2021 and January 2022.
2 Demand for delivery rides high
Delivery and takeaway sales surged during lockdowns, and they have remained high even while venues have reopened. The Hospitality at Home Tracker from CGA and Slerp shows that delivery sales in January were five times higher than in 2019, and nearly four times higher vs 2019 in February, and the surging interest has opened up new revenue opportunities for brands.
3 Innovation goes on
Rising demand has led to some interesting new concepts in the food to go space. For example, Leon has launched drive-through restaurants, Fridays has started a Fridays to Go concept, and Pret is running a very popular coffee subscription. Technology is fuelling even more innovations, like self-checkout screens at Itsu.
4 Sustainability hits the mainstream
Sustainability isn't just a secondary focus for hospitality businesses now: it's at the core of operations. CGA's BrandTrack survey shows nearly three quarters (72%) of consumers think it is an important consideration when deciding where to eat out—and that puts pressure on brands to prove they take environmental responsibilities seriously.
5 Health awareness has risen
COVID-19 has prompted many people to think about their health, and 70% of them say they proactively try to lead a healthy lifestyle now—five percentage points more than two years ago. Food to go brands need to cater for the three quarters (75%) of people who think it's important that healthy options are available when they eat out, and the half (47%) of coffee and QSR consumers who want to see more nutritional information on menus—whilst also appealing to those who want to treat themselves.
6 Remote working brings opportunities in the suburbs
Many people are starting to return to workplaces after extended periods of home-working, but not everyone is going back to pre-COVID-19 habits. Nearly half (45%) don't plan to stop working from home in at least some capacity for the foreseeable future. This opens up new opportunities for food to go operators in residential areas.
7 Day parts are shifting
Another side-effect of the pandemic has been the shifting of days and times of visits. The proportion of people going out on weekdays has jumped by four percentage points between 2019 and 2021, and numbers at breakfast, mid-morning and mid-afternoon occasions have increased too.
8 New flavours
CGA's Food Insights research highlights the cuisines that experimental consumers want in both the eat-in and to-go spaces. Burmese, Filipino, Scandinavian, Sri Lankan and Peruvian are among the cuisines people most want to try, and the rising popularity of poke bowls and hybrid desserts like cronuts and craffles show people's desire for new flavours. Understanding emerging food trends like these is going to be crucial to growing market share in 2022.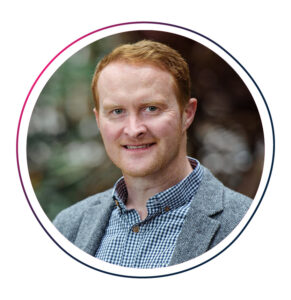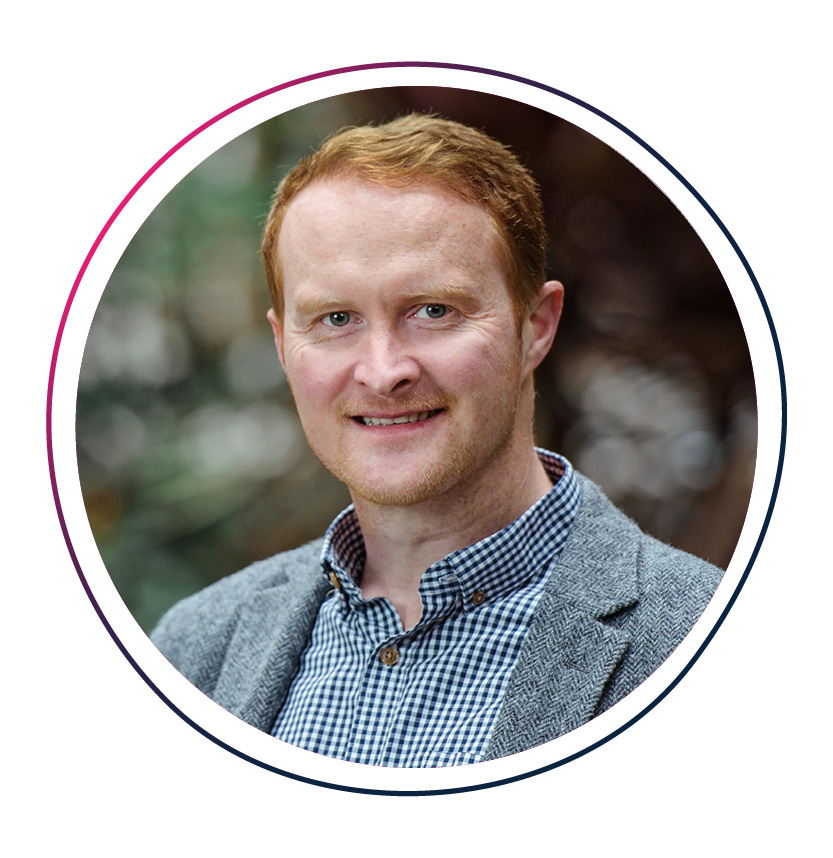 To learn more about CGA's capabilities in the food to go channel and information on joining CGA's brand new 'Food to Go Tracker' cohort, launching in summer 2022. This in-depth research and expert analysis can support all operators and suppliers in planning for success, please email karl.chessell@cgastrategy.com.